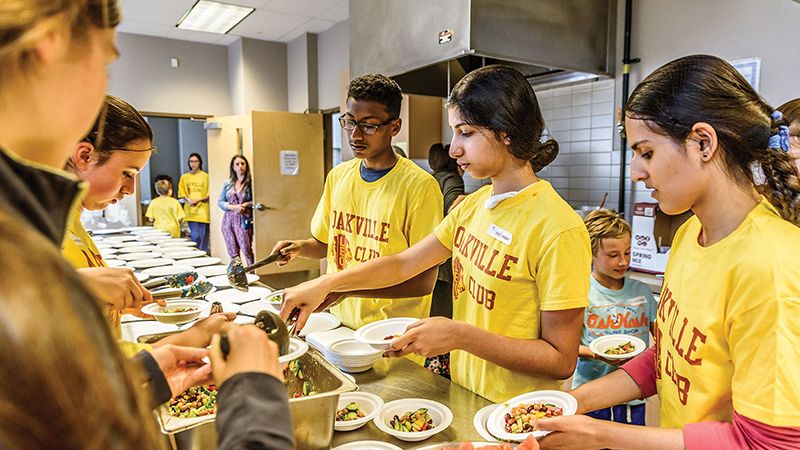 Join the Leos!
Leo Clubs are versions of the Lions Club for Middle and High School Students. Each club selects its own leaders, chooses and plans its own projects, and then completes the work through their own diligence.
Each club has advisors from the local Lions, but the Leo Club runs itself. It is an opportunity to gain leadership skills, make important decisions, and not just participate in planning, but carry out the projects.
The Maple Grove Lions sponsors Leo Clubs at Maple Grove Middle School and Maple Grove Senior High School. Students from other schools in the area are welcome to attend.
​There are more than 7,200 Leo Clubs in more than 150 countries around the world. With more than 130,000 active members, these clubs completed over 20,000 projects last year alone.
​If you want to help your community, learn to be a leader, and get some hands-on project experience, join our Leo Club.