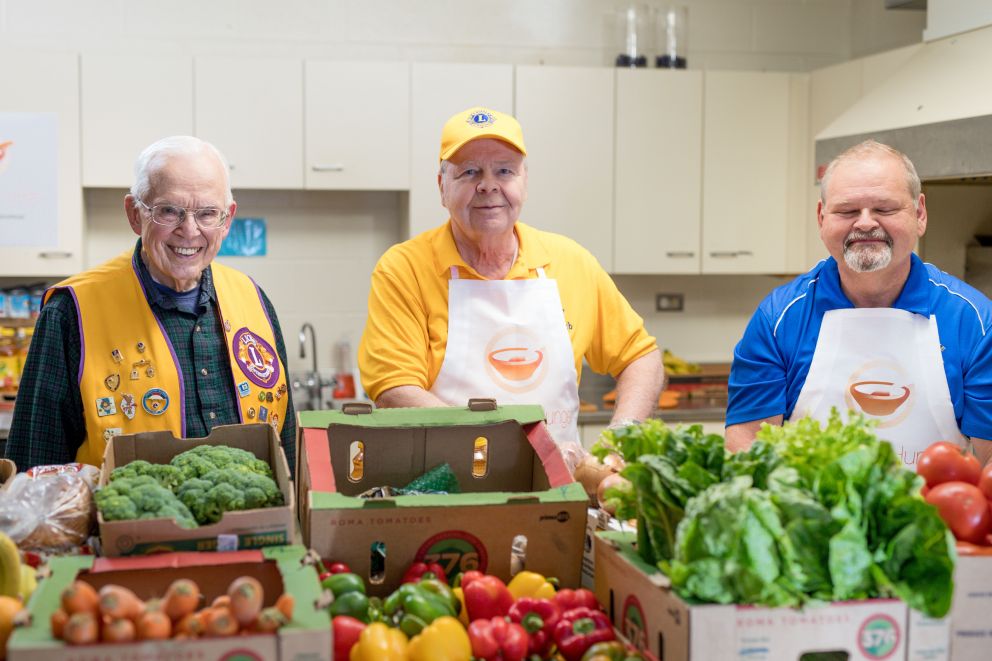 Join the Lions!
Reaffirming Fellowship through Membership 
Through membership in a Lions club, people not only help those in need, but have opportunities to develop personal friendships and gain valuable leadership skills.
The association is governed by an international board of directors. Each year more than 20,000 Lions attend their international conventions to discuss new ideas, share experiences and reaffirm frindship and fellowship.
We are Always Looking for New Members
The Maple Grove Lions meet twice a month, on the first and third Tuesday.
If you have an interest in providing community service, we would like to hear from you. For more specific information or to secure a sponsor for membership, please contact us.
Want to see what being a Lion is all about? Come join our dinner meeting, see how we help the community, meet other lions in the community and have some fun! Fill out the form below and a Lion will reach out and explain how you can make a difference in Maple Grove.