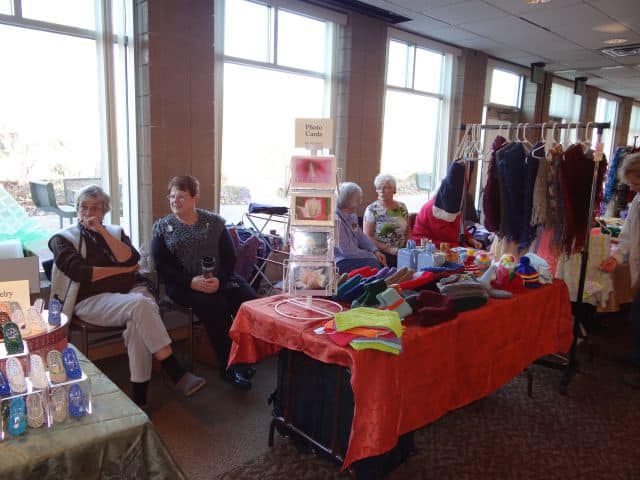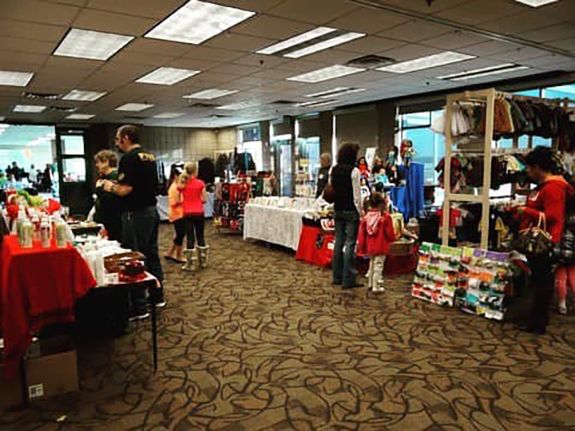 Maple Grove 2023 Holiday Craft Boutique
Saturday, November 11th, 2023
9:00am - 4:00pm
Maple Grove Community Center
12951 Weaver Lake Road, Maple Grove, MN 55369
Come join the Maple Grove Lions and 65 different vendors for our Annual Holiday Craft Fair. Brought to you by the Maple Grove Seniors Craft Committee and the Maple Grove Lions Club.
Registration is now open. View the information below and fill out our form!
Questions
Please call Joyce 763-420-5745 or 763-221-5135
Registration
Entry Procedure
Registration must be returned by October 11 2023. The cost is as follows: Regular Registration Fee ($56); Electricity ($10); Table ($7). We are able to offer a limited number of spaces which are approximately 10 x 10.

  

Fees for these spaces are ($81.)

Your canceled check is your confirmation of acceptance

. No further information will be sent to you unless the event is full at the time your registration is received.
A sales tax ID is mandatory. Contact the Minnesota Sales Tax Office at 651-296-6181 if you have questions. If you plan on having food sampling, you need an itinerant food license.

  

Please contact Hennepin County Health Department (952-351-5200) for information.
Refund requests must be received by October 2, 2023.
This year many of you are receiving your application via e-mail. If you do not have e-mail, please continue to send a stamped self addressed envelope to insure your participation in the 2024 event.
Craft Boutique Policies
We encourage the sale of items that are handmade by the crafter.
Spaces are approximately 10' x 6' or 7' x 9' or 10' x 10', and crafters are limited to the area behind their chairs and within their space. No exceptions. Please be considerate of your fellow crafters.
No tape of any kind is allowed on the walls or railings of the Community Center.
Of the 70 spaces that are available, a minimal number of the spaces will be commercial.
Return your registration early. We will try to honor your requests.
The Maple Grove Community Center is a smoke-free building. Food downstairs rather than upstairs as in the past.

  

Kitchen upstairs closed.
Set-up Information
Set-up will be Saturday, November 11, from 6:30 a.m. to 8:45 a.m

.

Sellers must provide their own change boxes and bags. Table coverings are required.
The boutique will open promptly at 9 a.m. Set-up must be completed by 8:45 a.m. The sale will end at 4 p.m. 

Please do NOT take down your display early.

Lunch can be purchased at the Community Center downstairs…..this is a change…the kitchen upstairs is closed.

  

All food purchases will be downstairs.